Urban Survival Playing Cards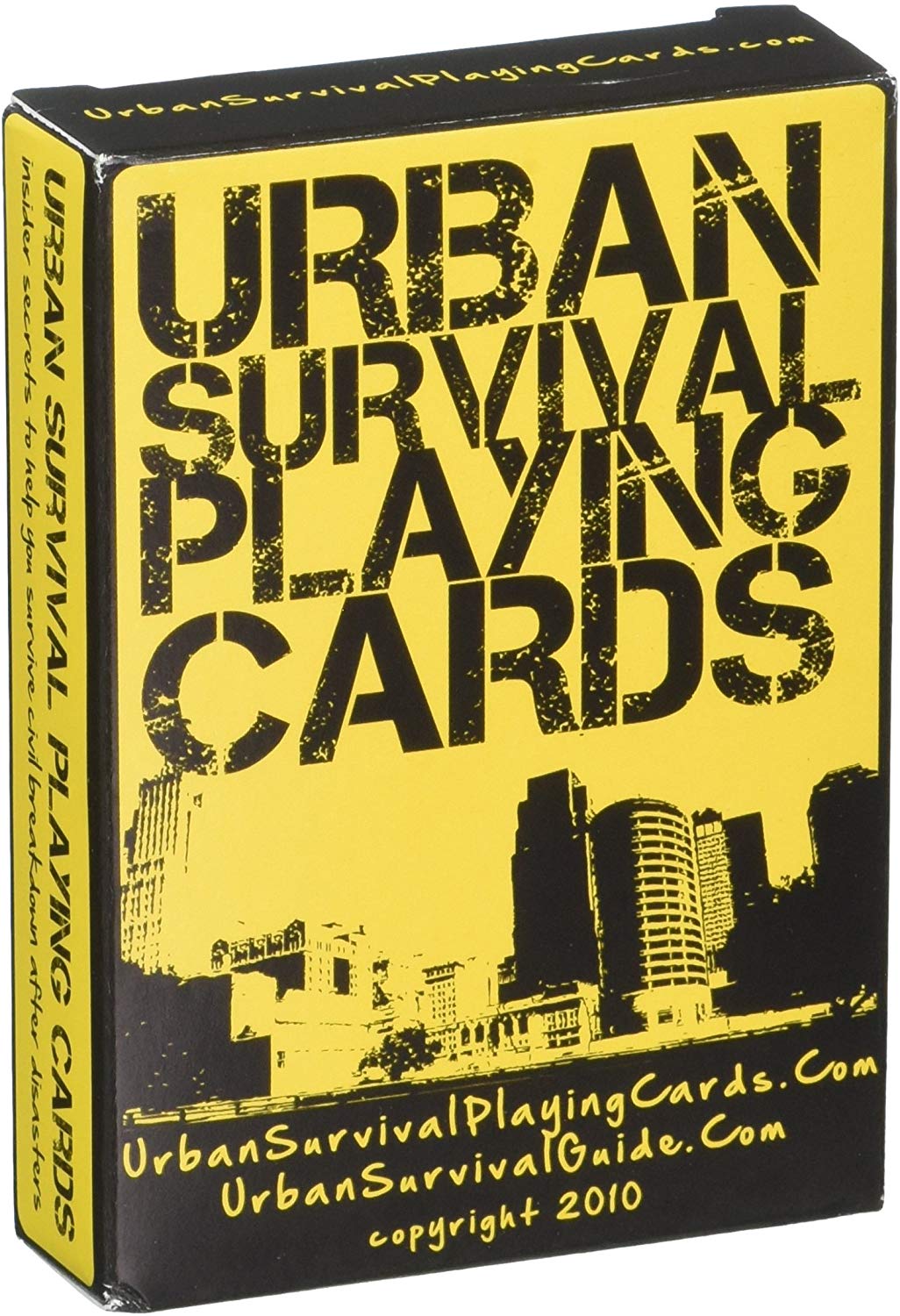 These aren't simply playing cards…they're a powerful survival tool for you and your loved ones to use if you need to survive in an urban area after a natural, manmade, or economic disaster.
If/when disaster strikes, you'll have your Urban Survival Playing Cards to refer to with many of the most important lessons form the SurviveInPlace.com Course. They include 52 insider secrets from the $47 SurviveInPlace.com Urban Survival Course, and cover operational security, psychology, field expedient medicine, basic survival skills, field tested tactical skills to help you not only survive, but thrive after disasters and breakdowns in civil order in urban areas, and much more. Their small size (poker size) and light weight (3 ounces) makes them portable so that you can have them with you all the time to use as flashcards to hardwire essential survival skills into your brain. They are inexpensive enough that you can put one in every GO bag, 72 hour kit, and glove compartment without breaking the bank.