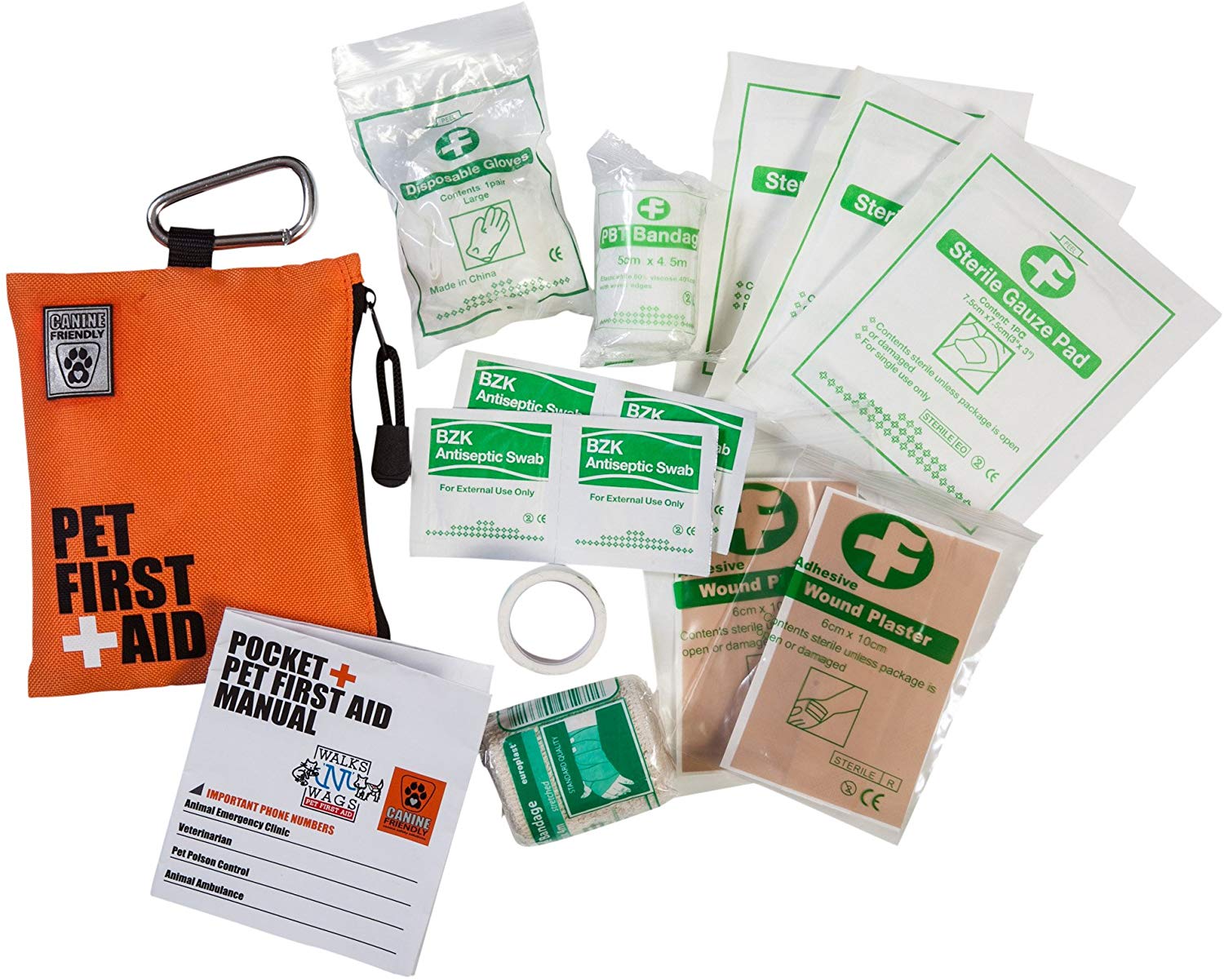 The easy to carry Pocket Pet First Aid Kit gives you security for your daily walks, short hikes or in your car. It holds all your first aid essentials and can conveniently clip to your dog's leash, backpack or your belt buckle for quick access.
Reflective piping and label
An extended zipper pull allows for easy opening even while wearing gloves
Rubber port for use as a poop bag dispenser
Why Have a First Aid Kit
Pets are active and can easily encounter situations where they may obtain an injury or other trauma. Designed to help you assist your pet when injured by properly caring for their injury and reduce suffering until you can consult a veterinarian.