LifeStraw Personal Water Filter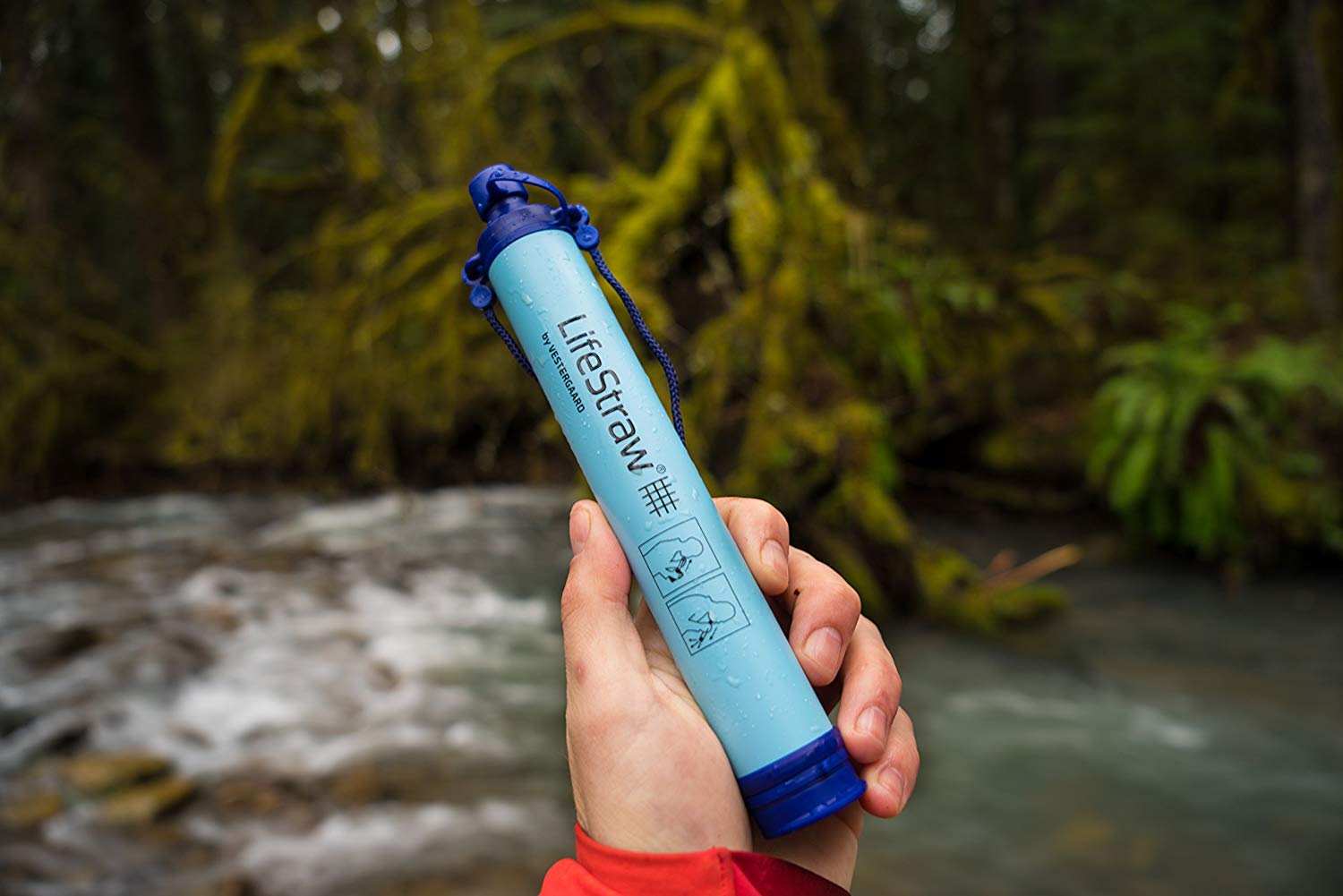 The LifeStraw Personal Water Filter will transform 4,000 Liters (1,000 Gallons) of contaminated water into clean and safe drinking water. That is more water than the average person drinks in a year! During any natural disaster or emergency event, locating safe drinking water is vital. The LifeStraw never expires, and its small footprint makes it a perfect fit for most emergency kits.
Whether you are filling up at a hotel tap, or drinking out of the Amazon River, your LifeStraw will protect you from bacteria, parasites, and microplastics.