Leatherman – OHT One Handed Multitool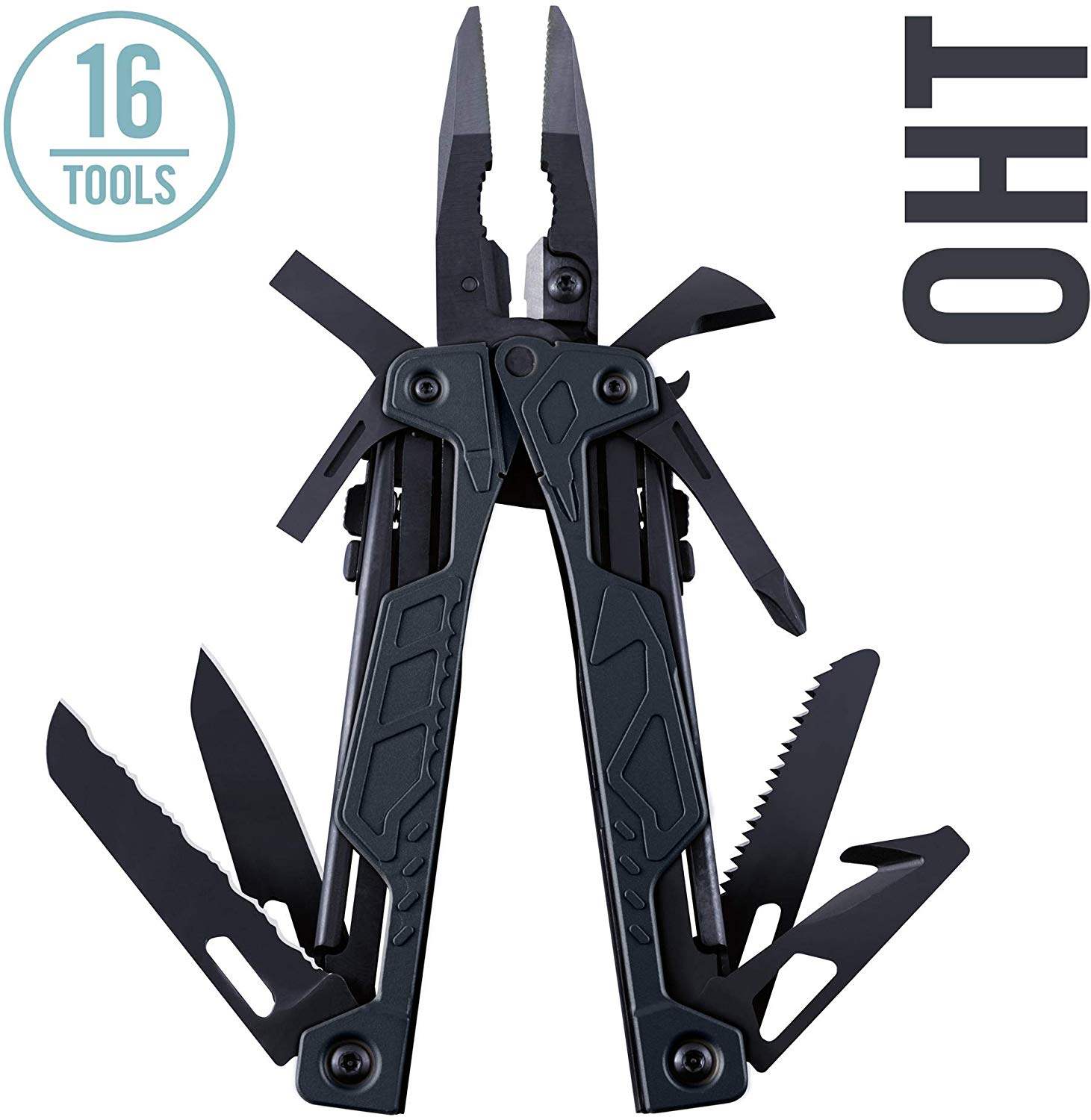 The OHT is the first ever, 100% one-hand-operable multitool. This tool features spring-loaded pliers and wire-cutters so you don't tire your hand adjusting your grip. Handles with visual imprints of the tool beneath make for quick identification. A lifesaving strap cutter and oxygen bottle wrench, threading for common-size cleaning rods and much more make this a one-handed workhorse of a tool.
Their 25-year limited warranty ensures that your Leatherman will give you many years of dependable service. Just send it in and they'll fix it up. All Leatherman multitools are made and repaired right here in the USA.