Gerber Bear Grylls Ultimate Pro Knife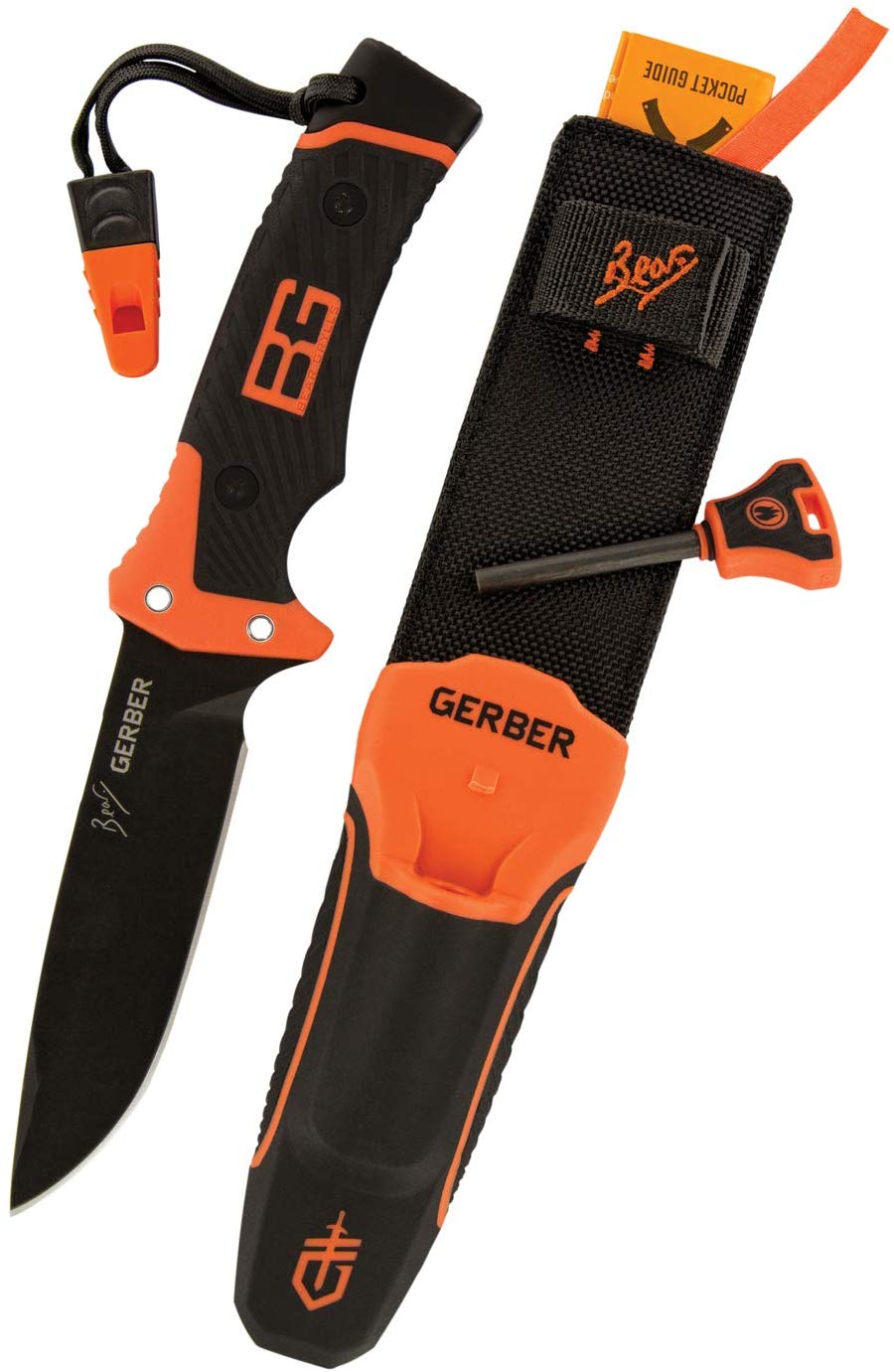 The Bear Grylls Ultimate Pro Fixed Blade combines Gerber's decades of knife making experience with Bear Grylls' survival skills to create a survival knife that's everything you need and nothing more. It leaves clever to the other gear in your backpack because clever usually means fancy features and moving parts that can bend, break, jam or get lost when you need them most.
Along with flawlessly performing all the essential duties of a knife, like slicing, chopping and filleting, this knife is packed with survival features. The stainless steel pommel at the base of the handle can serve as a hammer. With two holes in the handle, the knife can be lashed to a stick to create a spear. And the lanyard cord with emergency whistle helps you keep track of the knife and provides a loud emergency signal should potential rescuers be within earshot.